About us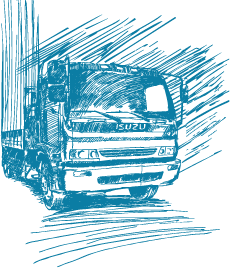 The Guar Company is engaged wholesale and retail of spare parts. We the first among the markets in Novosibirsk and other cities within 1000 km around.
We have the retail shops in Novosibirsk, Kemerovo and Barnaul. In addition, we have business partners in Krasnoyarsk, Tomsk, Abakan, Chelyabinsk and Ekaterinburg. We have started our work in 1998 with small (2-5 ton) diesel trucks. It was first Japanese trucks appeared in our city.
Our company stood at the origins of supply and demand of this specific market.
Having saved up experience in the sphere of trade in spare parts, having studied demand and their quality, in the year 2009 the service station of cars equipped with the most modern the equipment for that time was constructed and open. Two years later the volume of working posts and the rendered services in general increased twice.
Continuous updating of the equipment, the qualified training of the personnel, continuous fine tuning, honest work on the client and search of the new – all this today.
Especially for you - our qualified employees, the modern equipment and a quality assurance!